Soffit And Fascia Repair Contractors Near You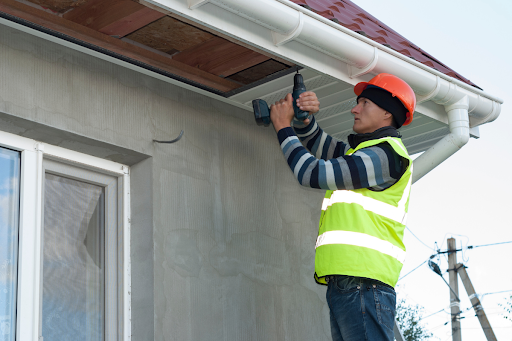 Table of Contents
A Home Improvement Guide to Knowing When to Replace Soffits and Fascias
Let's start by defining the terms and defining what a fascia is. While many of us are unaware of fixing a fascia, some of you may not know how to replace a soffit. Poor workmanship may be pretty expensive. Also, remember to choose a dependable home improvement firm for the job.
Fascia is a horizontal material located between the eave and the highest point of an exterior wall. Fascia board is situated at the end of the rafters that frequently serve as the gutter's support. Soffit is the finished underside of the fascia. If you are not a certified fascia maintenance specialist, you will probably have no idea what indicators to look for.
Look at the wood first. If it seems decaying, you may want to consult a professional about getting your soffit fixed. Pay attention to your gutters and the inside walls of your home. If any of these leaks or are wet, this indicates that your fascia/soffit has sustained damage.
We're afraid we won't be able to offer you a comprehensive guide on fascias and soffits. What we can do is visit your house, do a survey, and give you a price to fix your soffits and fascias. There may be nothing wrong, in which case we'll put you at rest right away. However, please call Remember Me Roofing; otherwise, you may wind up with woodworm, larvae, or dry rot.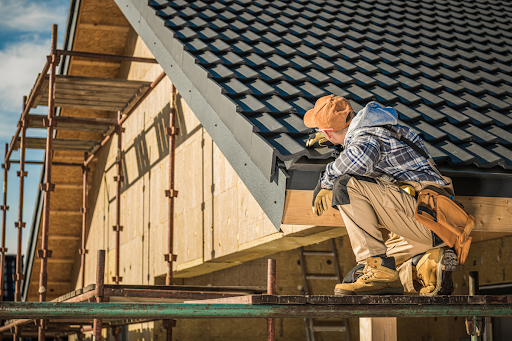 Tips for Choosing the Right Roofing Contractors Near You
Roofing maintenance and repairs must be handled carefully to avoid hassles and unexpected expenditures in the future. However, given these jobs' health and safety implications, you should strongly consider hiring expert roofing contractors to do the work.
This post will provide you with a lot of pointers for selecting the best roofers for your home.
First and foremost, selecting a local roofing business with a long history is critical. An attentive business with many years of expertise in all areas of guttering and roofing would be an excellent option.
They must also offer courteous and quick service in the surrounding or local regions. Ideally, you would want them to provide a quick and prompt emergency call-out service for your emergencies around the clock.
All of their work must be completed to the greatest possible level of craftsmanship and come with a full warranty. The last thing you want is to spend money with a contractor that refuses to fix any issues with their work that arise after they leave your home.
Roofing contractors must be registered with the CSCS (Construction Skills Certification Scheme). This will guarantee that the roofers have the necessary building abilities.
Furthermore, they should have completely comprehensive insurance. As a bare minimum, this should include public insurance. Public insurance will provide you with the peace of mind that you and your property are covered in the event of an accident or damage.
Roofing experts should have enough expertise to be able to anticipate all types of issues that may arise. They should be willing to inspect your property, suggest alternatives, give appropriate advice, and record everything in a free quote.
The most popular form of roofing maintenance is flat roofing maintenance. Even though your roofing service provider is recognized as a Flat Roofing expert, they must also provide a variety of other roofing services:
New roofing installations

Repairs of flat as well as pitched roofs

Slate and felt roofing

Roof cleaning, including moss removal

Lead roofing work

All chimney work

Maintenance of UPVC Cladding, Fascias, Guttering, and Soffits (including unblocking and cleaning)
There is a lot of information to take in here, but it should simplify your decision-making process. If you have any concerns, please do not hesitate to contact a local roofing expert.
Why should you choose to Remember me roofing?
Remember Me Roofing is the nicest, most experienced, professional roofing business in Ottawa and the surrounding region. Check out our 97-percentage-point rating on Homestars! Our superior customer service and quality are what distinguishes us from our rivals.
Our Goals
Our goal is to be Ottawa's roofing industry leader by establishing new quality, customer service, and community engagement standards. We want to take our young and give them direction, leadership, and secure working circumstances to fuel our future.